What makes a good engine mount?
2020-04-142083
What's the material of the enigne mount & transmission mount?
In most cars, an engine and transmission are bolted together and held in place by three or four mounts. The mount that holds the transmission is called transmission mount, the mount that holds the engine is called engine mounts. No matter is engine mout or transmission mount, their material is natural rubber and steel. The composition of the material is simple. But how to keep the rubber material well is really important. To make sure you baught good engine mounting and transmission mounting, please see below details:
What's the function of engine mount & transmission mount?
1, It is attached to the vehicle frame of the engine and transmission. Play a fixed role.
2, It absorbs the impact of the road and the vibration of the engine, so that the driver will not feel the violent movement of the engine. Only in this way can the car be comfortable and the driver won't feel tired.
To make sure you have baught good engine mounts and transmission mounts, please check below what we can ensure: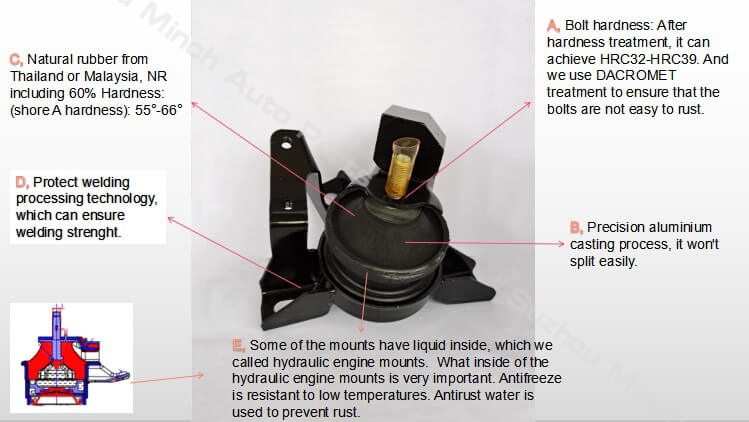 A, Bolt hardness: After hardness treatment, it can achieve HRC32-HRC39. And we use DACROMET treatment to ensure that the bolts are not easy to rust.
B, Precision aluminium casting process, it won't split easily.
C, Natural rubber from Thailand or Malaysia, NR including 60% Hardness: (shore A hardness): 55°-66°
D, Protect welding processing technology, which can ensure welding strenght.
E, Some of the mounts have liquid inside, which we called hydraulic engine mounts. What inside of the hydraulic engine mounts is very important. Antifreeze is resistant to low temperatures. Antirust water is used to prevent rust.
Customers feedback to our quality: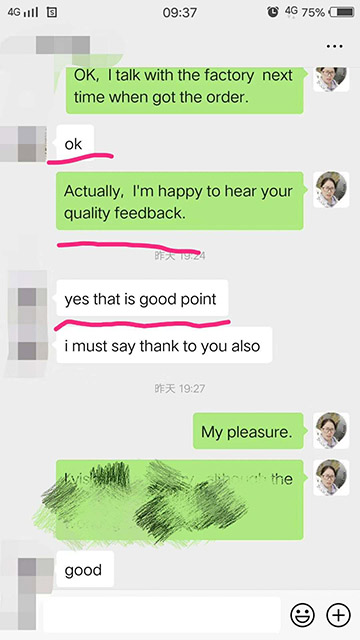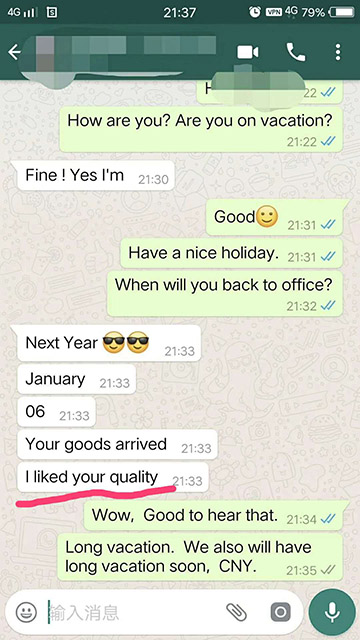 After watching these, how about see some products? https://www.szminch.com/products/
Categories
Latest News